Fill This Form To Avail Discount 
Bahria Enclave
Introduction
Bahria Enclave is an Islamabad mega-housing community that provides an excellent living experience in the twin cities. It is a large housing complex on Jinnah Avenue (previously Kurri Road) in CDA Zone 4, Islamabad.
Bahria Enclave Islamabad is an ideal place to live. Discover your comfortable environment. From the luxury of your magnificent home, take in the beautiful view of the Margalla Hills. Allow the rich landscapes to reconnect you with nature as you stroll through the neighborhood with your loved ones in the sunset.
Bahria Enclave Islamabad combines cutting-edge amenities with breathtaking views of the Margalla Hills. As a result, it is one of the most desirable places to live in Islamabad.
The project provides various-sized plots, houses, and apartments to fulfill the different needs of today's customers. Bahria Enclave Islamabad, which is currently home to thousands of families, provides a safe and healthy environment for its residents, making it one of the best places to live in Pakistan.
Why

Invest

in Bahria Enclave
Bahria Enclave
Location

& Accessibility
Bahria Enclave Islamabad is located in a desirable location that is great for both living and investing. The main entrance of the society is on Kurri Road (Jinnah Avenue), which may be reached through Park Road. A second entry from Simly Dam Road via Bhara Kahu will also be available soon.
Phase 1 and Phase 2 are the two stages of Bahria Enclave. Phase 1 includes an area of 836 Kanal, Phase 2 covers an area of 1180 Kanal, and Phase II's Agro Farming Scheme covers an area of 2047 Kanal.
NOC

Status
The NOC is accepted by the Capital Development Authority (CDA) in December 2011. The project's layout plan was authorised in July 2011. The modified layout plan was accepted for 12543.11 Kanals in December 2020.

Bahria Enclave
Developer's

History
Bahria Enclave Islamabad is owned and built by Bahria Town Private Limited, one of Pakistan's and South Asia's leading real estate developers.
The firm has 25000 members and is committed to USD 5 billion in development, driving leadership, pioneering innovation, and leaving a legacy for a generation.
The Bahria Town Pvt. Ltd. is a known Rawalpindi-based real estate management company in charge of numerous luxurious real estate developments in Pakistan's key cities.
HRL is another major company participating in the building of Bahria Enclave Islamabad (Habib Rafique Private Limited). Throughout its 66-year history, the company has delivered various large housing projects as well as national development projects across the country.
The Habib Rafiq Group has also is developing the following remarkable housing projects:
Development Update
Most parts of Bahria Enclave Islamabad have completed infrastructure construction. All fundamental and advanced amenities are available in developed parts of society. Furthermore, individuals have access to needs such as education, healthcare, and much more.
Bahria Town has delivered approximately 80% of the society in a few years since people began living there.
Many families already live in Bahria Enclave Islamabad and love living there. Bahria Town Pvt Ltd has demonstrated exceptional attention and skill in the development of this housing society. Despite society's tough steep hills
The earthwork is 70% finished.
30% of the services and utilities have been completed.
The sewerage system is almost finished.
Bahria Enclave

Master Plan
Bahria Enclave Islamabad is making remarkable progress in terms of development, and many sections are now ready for occupation.
In the Bahria enclave, there are two phases. Phase 1 includes of 836 Kanal of land, whereas Phase 2 consists of 1180 Kanal of land.
Residents can choose from residential plots of 5, 8, 10, and 1 and 2 Kanals. There are also commercial plots of 4 and 10 marlas available.
Phase 1 offers 600 residential plots while Phase 2 has 400 residential plots. The society is divided into 15 sectors and sub-sectors.
The sectors are labeled with letters ranging from A to P. Residential and commercial plots are available in all sectors.
Bahria Enclave
Payment

Plans
Master Plan for Bahria Enclave Islamabad
The master plan for Bahria Enclave Islamabad was established with all modern services and amenities in hand. A highly qualified team of engineers and architects designed and developed the society while adhering to all international norms. This 12000 Kanal colony offers living standards that no other project had prior to its inception.
The Bahria Enclave Phase is divided into several Blocks.
Bahria Enclave Block A
Bahria Enclave Block B
Bahria Enclave Block C
Bahria Enclave Block D
Bahria Enclave Block E
Bahria Enclave Block F
Bahria Enclave Block G
Bahria Enclave Block H
Bahria Enclave Block I
Bahria Enclave Block J
Bahria Enclave Block K
Bahria Enclave Block L
Bahria Enclave Block M
Bahria Enclave Block N
Bahria Enclave Block O
Bahria Enclave Block P
5 Marla Payment Plan
Residential
8 Marla Payment Plan
Residential
10 Payment Plan
Residential
20 Marla Payment Plan
Residential
5 Marla Payment Plan
Commercial
How To
Book Plot

in Bahria Enclave
The rates offered in Bahria Enclave Block are introductory and will be available in easy installments. In order to book your plot contact LUXMARK PVT LIMITED with the following documents.
1. Copy of your CNIC
2 Passport size photographs
2. Copy of your CNIC of your next to kin
Recent
Client's

Testimonials
Subscribe For Newsletter
Sign up now for updates about early registration. A wonderful serenity taken possession into entire soul also like.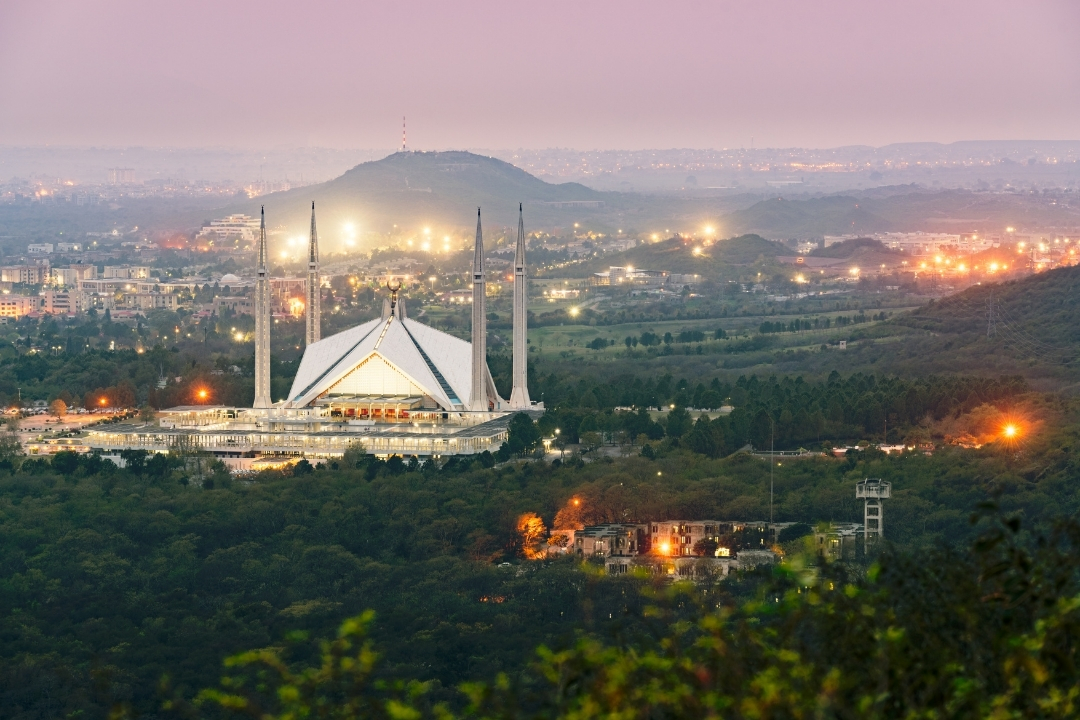 Top 5 Best Housing Societies in Islamabad
A home should come in everyone's budget. Here is the list of low budget societies in Islamabad Rawalpindi.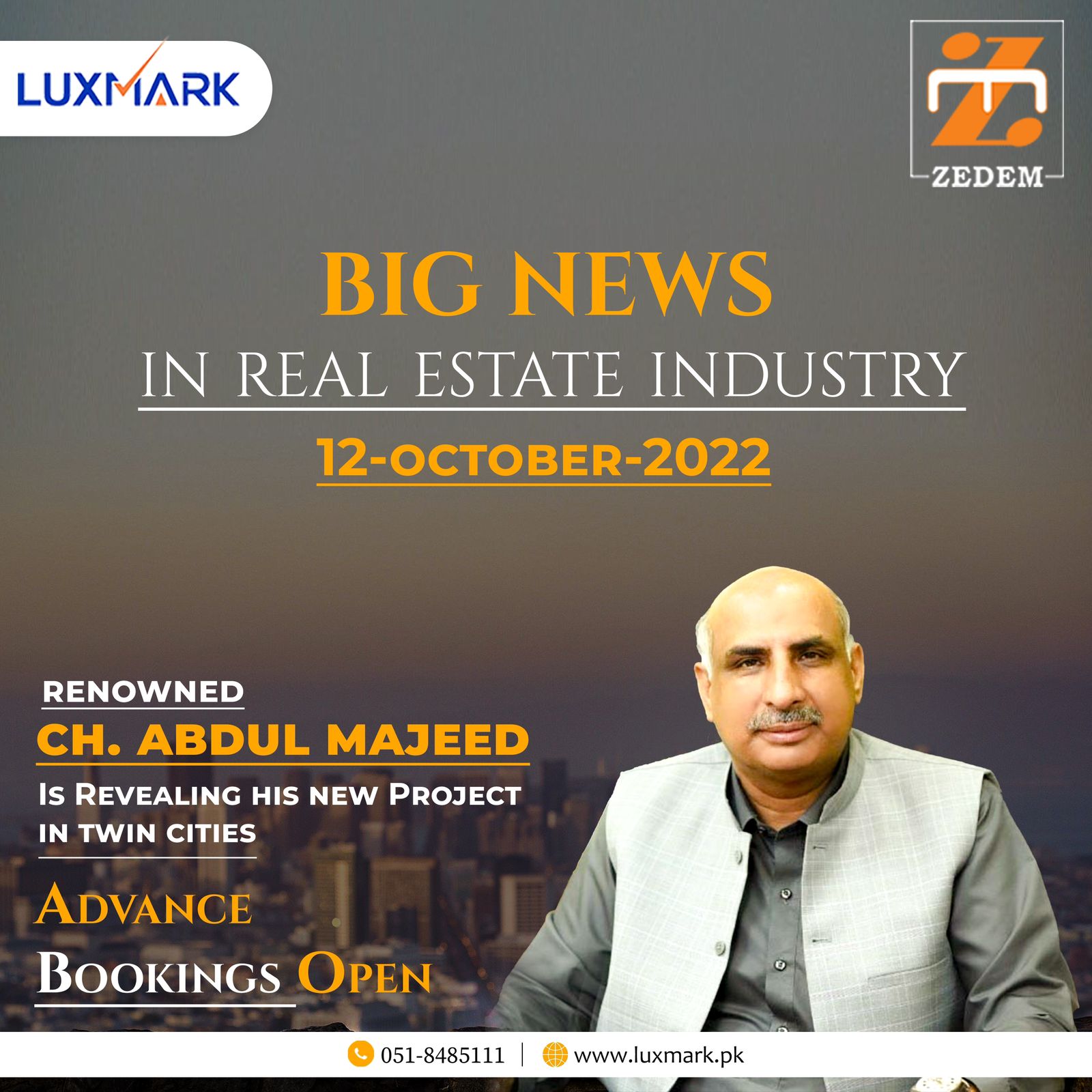 Pre-Launch of Faisal Town Phase 2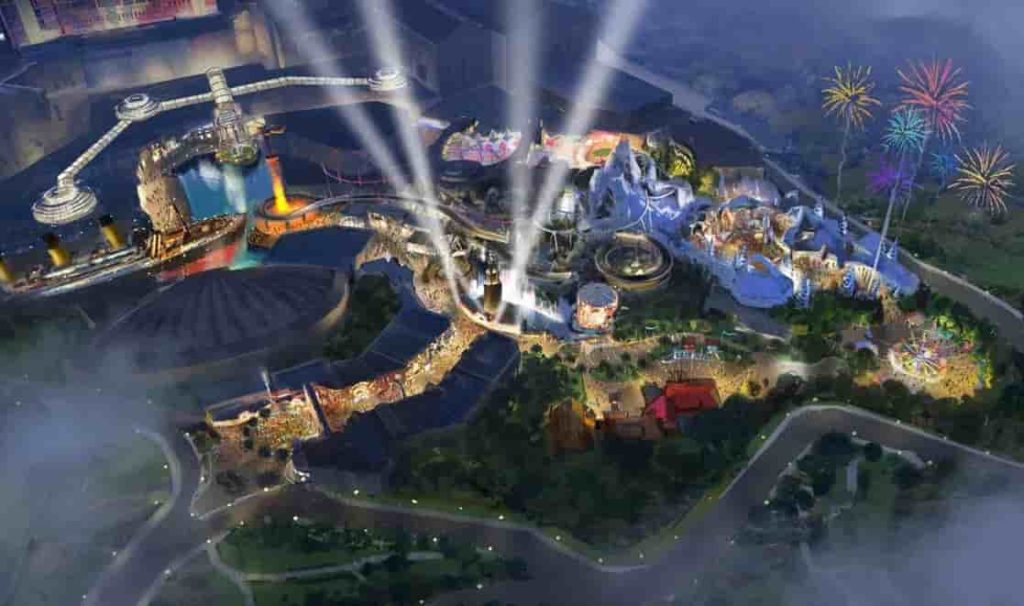 New Block Launched by Blue World City Sports Valley
Blue World City has launched new block after the success of general block, awami block and overseas block