Fill This Form To Avail Discount 
Blue World Trade Center is a combined smart-building structure with all of the newest amenities and services that vastly improve the enjoyment and accessibility of doing business. Blue World Trade Center, a modern high-rise design, is a gateway for Pakistan's real estate market.
Blue World Trade Center will become the most sought-after commercial address in Rawalpindi, especially for real estate enterprises and brands and their related industries. As a result, the idea is to create a real estate business center in Pakistan with the appearance of a mixed-use innovative building architecture with all of the amenities and services that contribute to company comfort and effectiveness.
The goal behind the creation of this great project is to provide possibilities and connections to everyone looking for real-estate expertise. Not only that, but it will serve as the area's business hub.
Why

Invest

in Blue World Trade Center
The area plays a key role in land decisions. An investor should evaluate the advantages and disadvantages of the region of interest before buying the property. As it's easily accessible from the Grand Trunk Road, the BWTC region is well-valued.
Since it is conveniently accessible from Grand Trunk Road, the  Blue World Trade Center region is well-valued. The addition is only a few minutes drives from all of Islamabad's and Rawalpindi's well-known business districts.
BGC-IGC Consortium
The BGC-IGC Consortium is one of Pakistan's fastest growing and most diverse business conglomerates, with a local roots but a global view, with a strong international presence in the Gulf area and North America. From real estate development to construction, education to technology, marketing to sales, retail to food, travel to automobiles, fashion to media, the BGC-IGC Consortium is redefining the business culture in Pakistan by establishing unrivaled standards of integrity, commitment, professionalism, and service delivery.BGC-IGC Consortium believes that the private sector must play a role in elevating communities by assisting the government and launching its own projects to address a wide range of issues confronting the public in a developing country like Pakistan.
Developer's

History
The Blue Group of Companies runs and develops the Blue World Trade Center. The Blue Group of Companies was founded in 1989 in Lahore. Originally, the firm provided architectural planning and building services. The company swiftly acquired a solid reputation as a trustworthy and professional organisation by garnering the interest of clients and respected investors in the field. The company is now considered one of Pakistan's top five property development firms, with international recognition.
In addition to these services, the group has established a retail operation. It also owns a number of convenience stores and apparel stores. The Blue Group of Companies employs around 300 dedicated employees in a variety of jobs, making it one of Pakistan's most diverse corporations.
This project's main plans includes.
Development Update
The idea is to create a property development hub in Pakistan in the form of a mixed-use unique building design that includes all of the amenities and resources, including two helipads, to improve company functionality, luxury, and productivity. The Blue World Trade Center will be the tallest twin tower in the Twin Cities. It is 500 feet tall and has a specific large space that will eventually accommodate your needs. Aside from these facts, the business tower is entirely based on cutting-edge technology and unique building construction, with all amenities and services that contribute to the comfort and efficiency of the organisation.
Management Message
Pakistan's real estate is a fantastic investment opportunity, but only for those with the ability to make the correct decision at the appropriate moment. Although it is a crowded market where money is lost and won on a daily basis, it is extremely tough for consumers to invest in Pakistan's real estate market where there are few trustworthy advisors. This is where Sapphire Properties comes in. We are a well-known real estate agency with years of experience and understanding.
We have fully skilled consultants, managers and a team of professionals to give the right advice to our clients based in Pakistan and abroad. We are more than just a real estate agency; we are the growth partners for the individuals and organizations investing in residential and commercial properties.
Our comprehensive services ranging from real estate sales and purchase to JVs and portfolio management, makes us the one-stop solution for our diverse clientele inside and outside Pakistan. With on-time delivery services, professional consultancy and integrity in our internal and external dealings, Sapphire Properties has become the customer's first choice. It is our customer's trust that motivates us every day to bring new innovation in the real estate.
Blue World City Headquarters (Basement 1 & 2) Shopping Mall (LG, Ground, 1st Floor) (Floor 2)
Floor 3 Corporate Offices + Open Sky Terrace (Floor 4) Corporate Offices (Floor 5 – 12) BGC-IGC Head Office (Floor 13) (Floor 14 – 22)

Blue World Trade Center has carefully constructed 18 levels of corporate space for local and multinational firms seeking to accelerate expansion in an environment equipped with cutting-edge digital technology.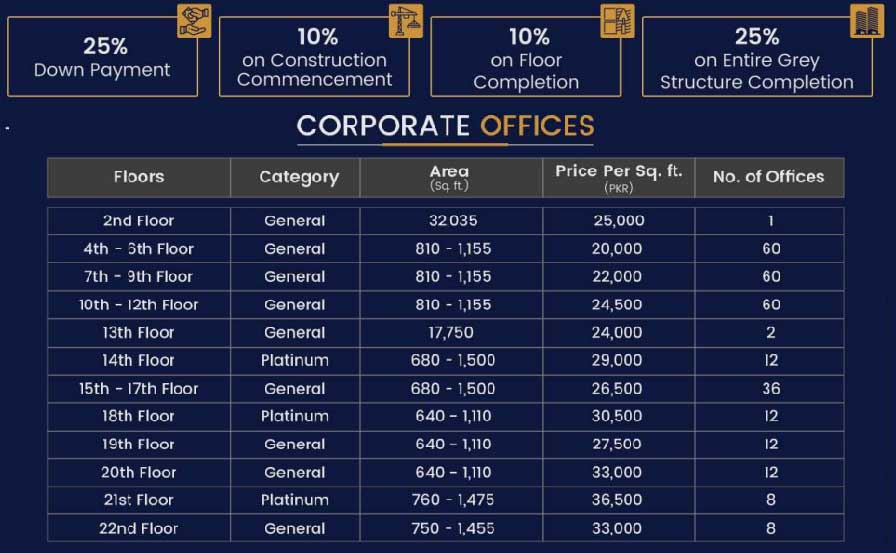 The Blue World Trade Center Shopping Mall provides an exciting environment that improves your shopping experience. It's where you'll find the top local and worldwide fashion, sports, home décor, jewellery, and home appliances companies lined up along spacious halls to make you feel like royalty.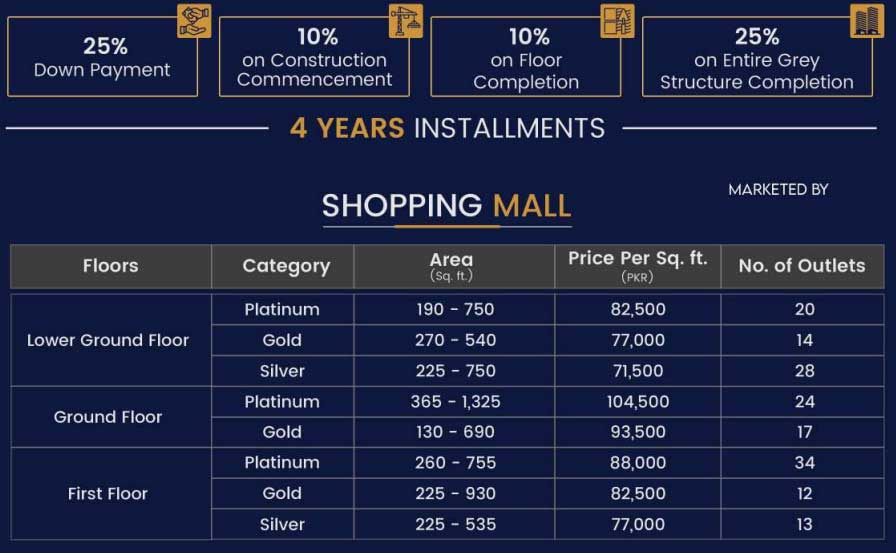 How To
Book Plot

in Blue World Trade Center
The rates offered in Park View City Overseas Block are introductory and will be available on a 2.5-year easy installment. In order to book your plot contact LUXMARK PVT LIMITED with the following documents.
1. Copy of your CNIC
2 Passport size photographs
2. Copy of your CNIC of your next to kin
Recent
Client's

Testimonials
Subscribe For Newsletter
Sign up now for updates about early registration. A wonderful serenity taken possession into entire soul also like.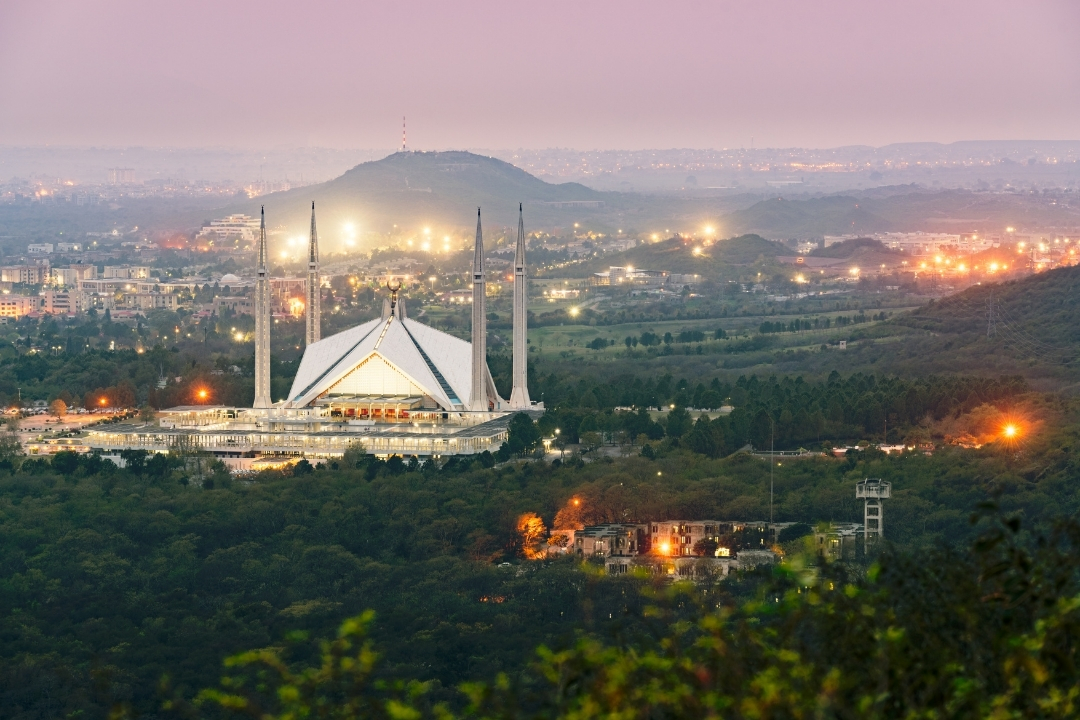 Top 5 Best Housing Societies in Islamabad
A home should come in everyone's budget. Here is the list of low budget societies in Islamabad Rawalpindi.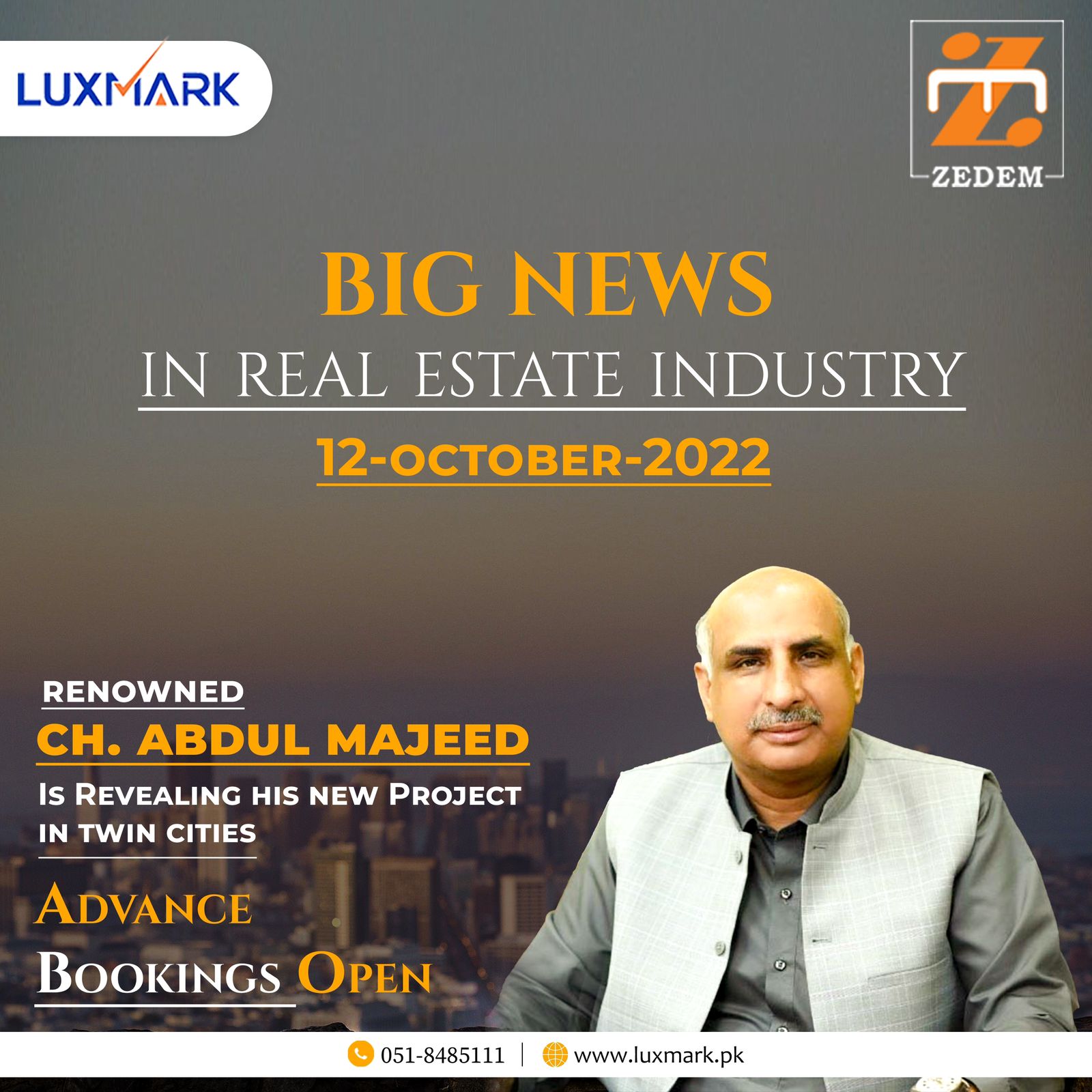 Pre-Launch of Faisal Town Phase 2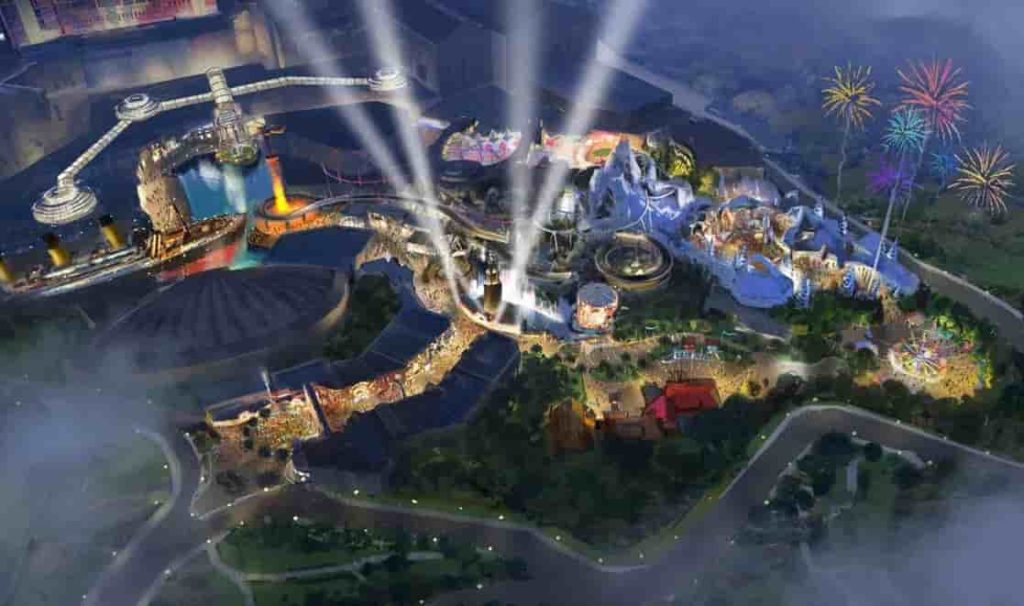 New Block Launched by Blue World City Sports Valley
Blue World City has launched new block after the success of general block, awami block and overseas block