Fill This Form To Avail Discount 
The ICHS Town Islamabad housing development is one of the most affordable options near the CPEC western route and the New Islamabad International Airport. The society has released information regarding current construction progress and declared possessions in Phase 1 developed blocks.
Islamabad Cooperative Housing Society, or ICHS, is privileged and exists only to meet the requirements of people with low incomes or limited budgets. Due to the incredibly low prices, clients may depend on ICHS Town even when living in high-profile housing societies.
The Islamabad Cooperative Housing Society offers a fully-facilitated and comfortable living experience in the beautiful nature of Islamabad, close to the New Islamabad International Airport.
The developer emphasises this stunning location in the advertising campaign because he is fully aware of its benefits. Its future possibilities are greatly enhanced by its close vicinity to the new airport, as well as to State Life Society and Sawan Garden.
Why

Invest

in ICHS Town Islamabad
ICHS Town
Location

& Accessibility
ICHS is located at near New Islamabad International Airport, the Islamabad Cooperative Housing Society provides a comfortable living environment within Islamabad's serene surroundings.
it is 30 minutes drive from Islamabad's Zero Point Interchange. Direct access to the ICHS Town Location is provided via the major Srinagar Highway, formerly known as the Kashmir Highway.
ICHS Town
NOC

Status
The Town Municipal Administration of Pakistan has approved ICHS Town. The society is registered with the ICT administration cooperative societies department with registration number 313. The other information is as follows:
Registration No. 313, Co-operative Societies Department, ICT, Islamabad.
NOC No. 567/SL/N-I/TP/TMAF from Tehsil Municipal Administration (TMA), Fateh Jang.
NOC No.6/53/Misc./D-28/2008 from Ministry of Defence, Government of Pakistan.
NOC No. HQCAA/1124/44/ATS (P/C) 2693 from Civil Aviation Authority, Headquarters, Karachi.
NOC No. DD(EIA)EPA/F-80(IEE)/0307/2009/2892 from Environmental Protection Department, Government of Punjab
ICHS Town
Developer's

History
It was started in 1989, and the Islamabad Cooperative Housing Scheme is in charge of managing it.
Zoom Developers, who are based in Pakistan's capital city and built Islamabad Co-operative Housing Society, is another capital city establishment.
It is a semi-government project that was started on the initiative of a group of government representatives to provide a typical and comfortable living for people with low incomes.
.
ICHS Town
Investment Aspect
The well-designed and beautiful housing society have been fast growing due to the increased economic dynamics in the area. It clearly offers a great investment opportunity in society's commercial and residential properties. Without putting much effort into it, you can increase your profits in a short amount of time. The same chance is available at ICHS Town regarding the value and promising investment prospects. Modern architecture, well-designed highways, dependable infrastructure, and state-of-the-art facilities all increase the value and worth of this investment.
Development Update
The community has installed water, gas, underground power, telephone lines, and more. With half of the work on the road network, the electrical cables, and the sewer lines completed, Phase 1 of the development is almost finished.
The housing authority has installed solar lighting on Main Boulevard to increase accessibility and environmentally friendly nature.
The most recent change in the area has led to higher pricing in society. The construction of the modern, 160-foot-wide Main Boulevard and the carpeted lanes that link all facets of civilization is complete.
ICHS Town
Overview
 Different sizes are available for commercial plots in the society's market, the society initially divided its area into 6 residential blocks that only offered 1 Kanal residential plot. Later, the officials of this housing venture felt the need to revise its master plan and add more blocks to the residential area that now offers various plot sizes to meet demand.
ICHS Town
ICHS Town

Master Plan
The ICHS Master Plan was separated into two parts. It was later expanded to six sectors. This region is specifically designated for residential plots. The majority of the plots range in size from 1 Kanal to 10 Marla.
Following a change to the ICHS master plan, 5 and 7 Marla plots are now available on a simple payment plan. Separate sections of various plot sizes have been set aside for commercial ventures. 4 Marla commercial plots are available for investors.

Important

Terms
Employees of both the private and public sectors, Overseas Pakistanis, former Pakistani officers, people with disabilities, widows, and orphans all receive special discounts from the housing society.

Corner and Main Boulevard plots will both be subject to an additional 10% premium over the scheme's expected rate.

Residential plots are only allocated for residential use, and non-compliance with this term will result in the cancellation of the allotment.
Following is the latest ICHS Town Islamabad payment plan of residential plots:
7 Marla Payment Plan
PKR
1,057,000
Total Price
10 Marla Payment Plan
PKR
1,507,000
Total Price
1 Kanal Payment Plan
PKR
2,659,000
Total Price
How To
Book Plot

in ICHS Town Islamabad
The rates offered in ICHS Town Islamabad are introductory and will be available easy installment. In order to book your plot contact LUXMARK PVT LIMITED with the following documents.
1. Copy of your CNIC
2 Passport size photographs
2. Copy of your CNIC of your next to kin
Recent
Client's

Testimonials
Subscribe For Newsletter
Sign up now for updates about early registration. A wonderful serenity taken possession into entire soul also like.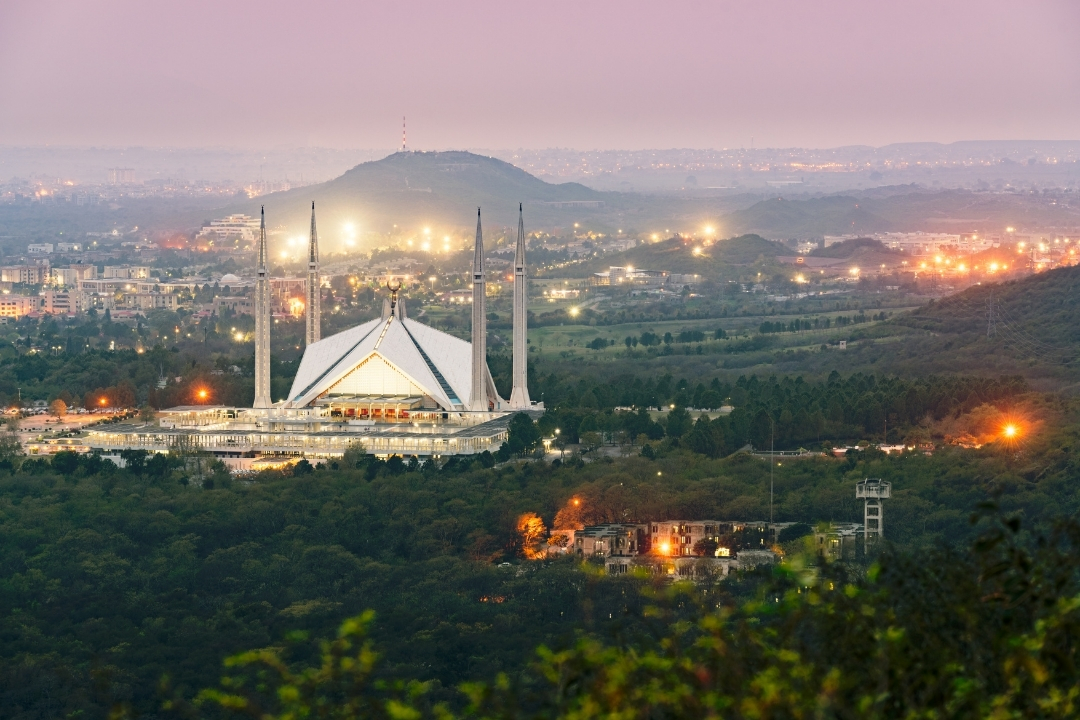 Top 5 Best Housing Societies in Islamabad
A home should come in everyone's budget. Here is the list of low budget societies in Islamabad Rawalpindi.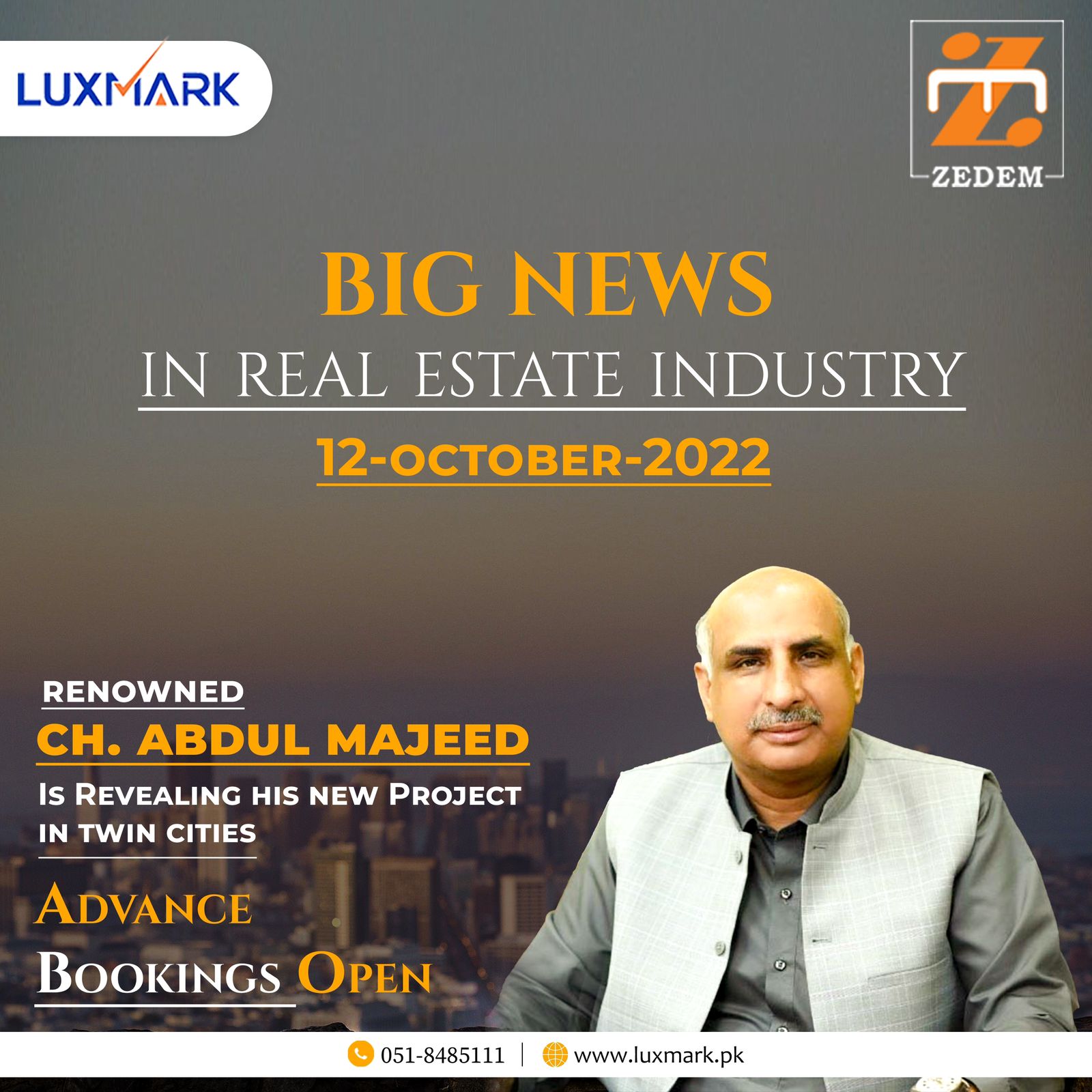 Pre-Launch of Faisal Town Phase 2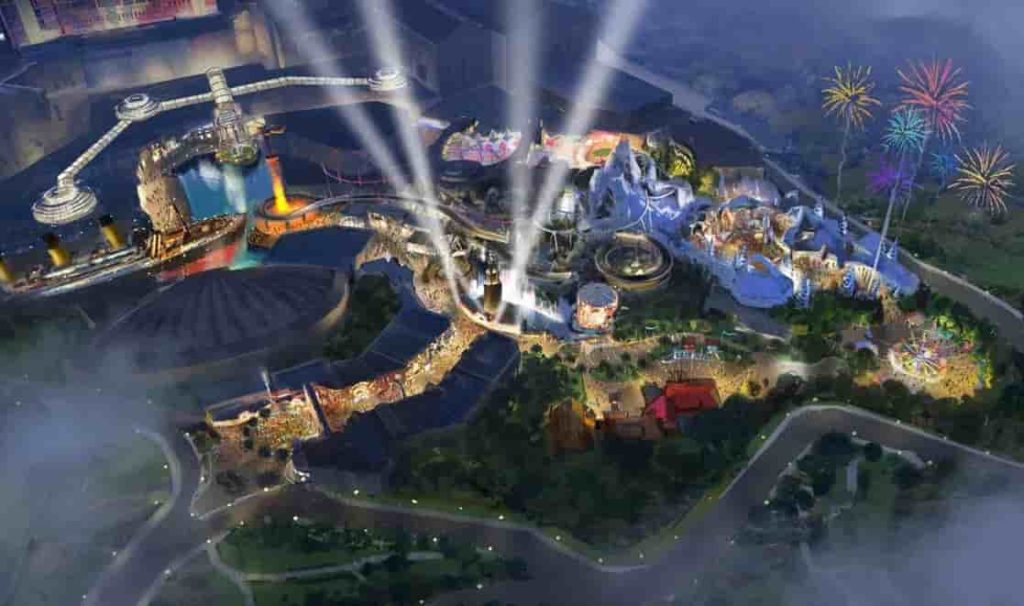 New Block Launched by Blue World City Sports Valley
Blue World City has launched new block after the success of general block, awami block and overseas block